INTRODUCING WE WILL
We Will finds the heart and the soul at the very core of EDM, and he brings it to the fore on each and every track. He's been doing this his whole life, since falling in love with music as a kid, and even building his first modular analog synthesizer while still aged only 15. Based in Aachen in Germany, We Will is a DJ, producer, artist, and now a label owner, following the launch of his Non Stop Dancing label.
FOR YOUR LOVE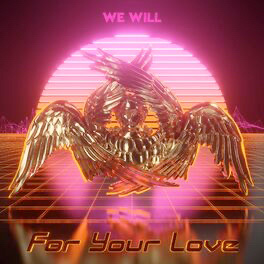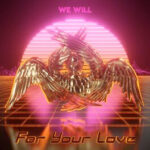 For Your Love kicks off with a frosty groove, as shimmering synths drench the track. It's ethereal, perhaps, ghostly even, but we can't ignore the vocal. There's nothing ethereal about that – it's a powerful vocal, full of life and confidence. "I will risk it all," she tells us, "standing ten feet tall." It's like standing in line outside a club, shivering a little in the cold but knowing it's going to be worth the wait. Then we're in, and the techno kicks in, and everything thaws and there is no turning back.
This feels a bit like We Will in microcosm. It's an experience – a real, total one. It's something that demands further listens, getting spun again and again while still packing that same punch every time. What's more, it's great fun – exactly what this sort of experience really should be! 
FALL IN LOVE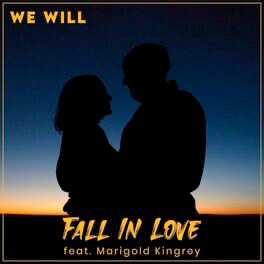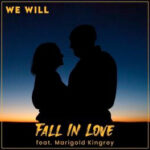 While For Your Love channels the dark, moody hues of a Berlin winter, Fall in Love takes us somewhere a little different. Yes, the sultry depth is still there, and so is that pulsing energy, but it's channeled in a new way – a way that feels more Balearic than Berlin. The piano hits us from the get-go, and it is straight from a '90s rave dance floor. This is the sound of We Will drawing upon the inspirations of clubland and updating them for a new millennium.
And then there's the vocal. Marigold Kingrey is on guest vocal duties for this one, and she is smashing it out of the park. The haunting texture of her vocal work melds with We Will's production until she seems to inhabit the track itself, weaving her way through the melody. No less special than For Your Love, this follow-up serves up something else. We Will is keeping us guessing, showcasing his own big talent, as well as that of his collaborators. We can't wait to see what's coming next.
Purchase Music, Merch & Tickets here!
Connect on Social Media to find the most current updates!